For over 20 years, research, development and technology have guided our sustainable business practices.
Today we are the global market leader in locust bean gum.
Founded in 2001 with our SEEDGUM® range, we've fast become the leading private and independent company in the worldwide locust bean gum market, supplying some of the most prestigious food companies in over 90 countries.
Our success can also be attributed to the development of our SOLMIX® stabilising and texturizing systems and more recently our fiber and protein range derived from the carob fruit to be used for specific applications within various food markets.
The true testament to our success is our unwavering passion and commitment to set new industry standards and a unique family spirit and flexibility that has remained, throughout our global success. This combined with our innovation in sustainable manufacturing technology, smart commercial approach, food safety and vast experience in international law, enables us to foster exceptional business relationships and collaborative partnerships with our clients.
WHAT MAKES US DIFFERENT
We have created a unique way of working that delivers results and optimises output. Our passionate team and distinct market positioning sets us apart and has led to exceptional product creation, outstanding results and market competitiveness.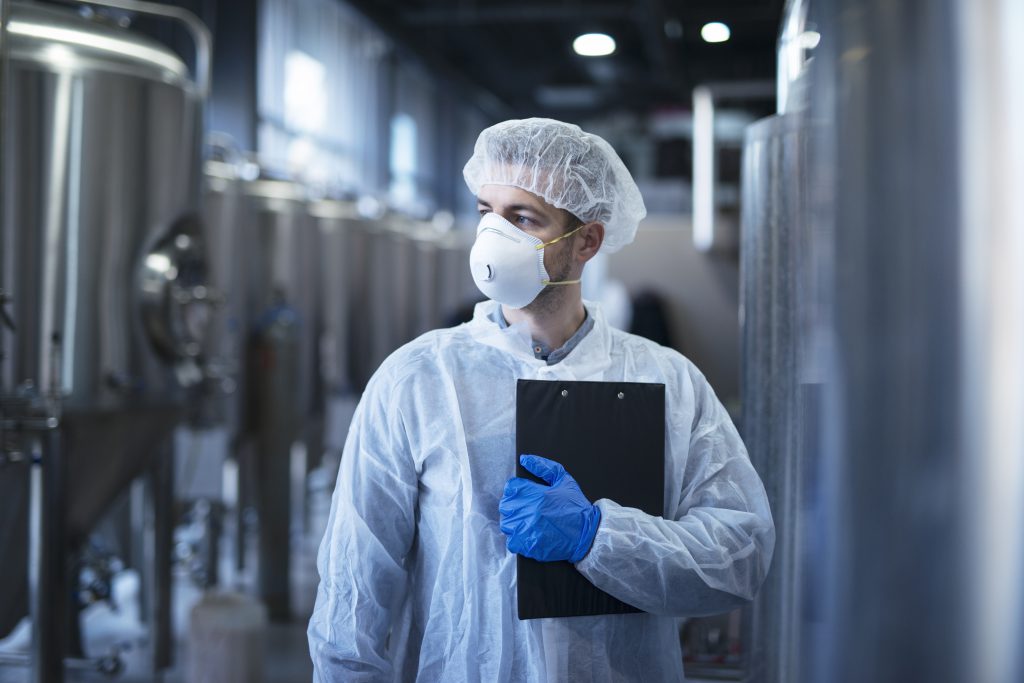 Vertical integration
Our strategy has always been founded on vertical integration. Obtaining synergies and competitive advantages in the supply chain, joint production technologies and final markets. In fact, we're the only company that has in-depth knowledge of the whole process – from carob pod production to carob kibbling, locust bean gum production and functional systems based on locust bean gum.
A natural masterpiece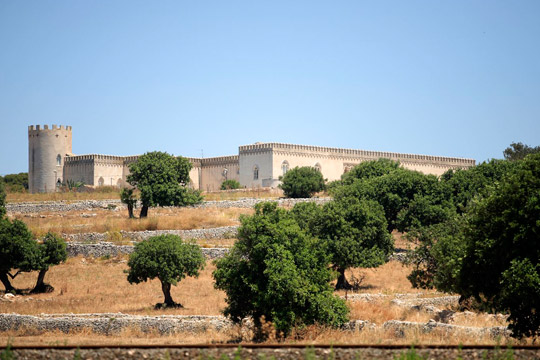 The titan carob tree
Included in the UNESCO World Heritage List since 2002, Ragusa is famous for its history, baroque monuments and sandy beaches. But for us, nothing compares to its historical masterpieces of nature: the age-old carob trees found in the countryside.
In fact, the area represents 90% of the total carob tree production in Italy, thanks to its ideal climatic conditions combined with the agricultural skills of the local farmers. It's this beautiful tradition of nature, expertise and taste, that exists behind the impressive modernity of LBG Sicilia.
Plant automation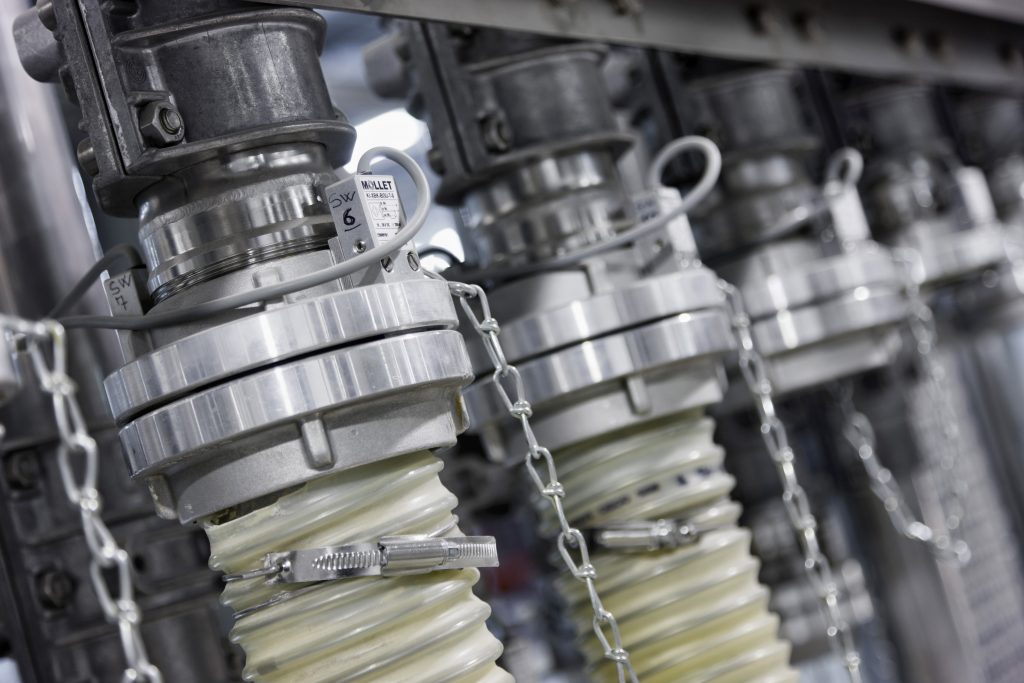 Plant automation
Everything is put in place for our production lines to be run by the highest automation possible adopting a complete Industry 4.0 model. This approach is also contributing to our impact towards a more sustainable production, by limiting for example our waste to almost zero. The SEEDGUM® and SOLMIX® plants are operated by specifically designed software and sophisticated PLC systems, like the Bar Code Automated Management. The benefits and results of working in this way are huge; from improved cost savings, fully standardised final products and cross contamination prevention to absolutely no risk of human error.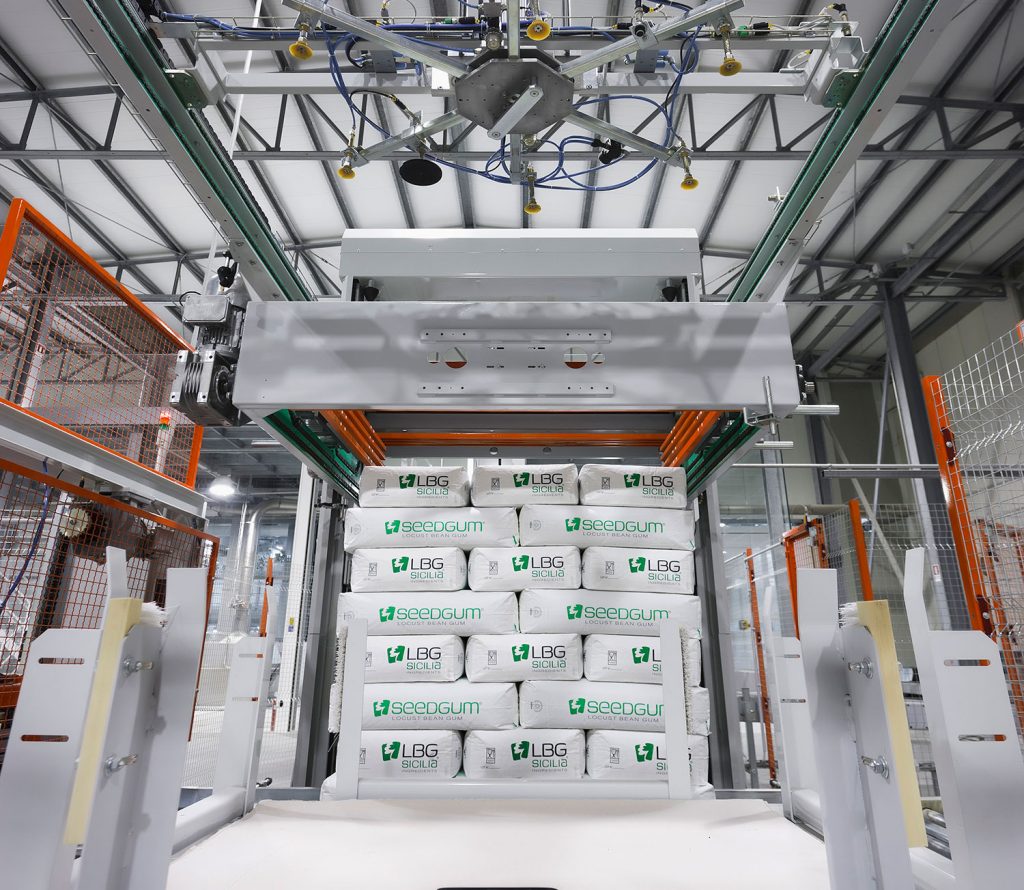 Automated packing and pallet ranging
Accuracy from A to Z is what we strive for. So, at the end of the process, our products are automatically packed and ranged in pallets by the latest systems of industrial robotics in both our SOLMIX® and Locust Bean Gum Plants.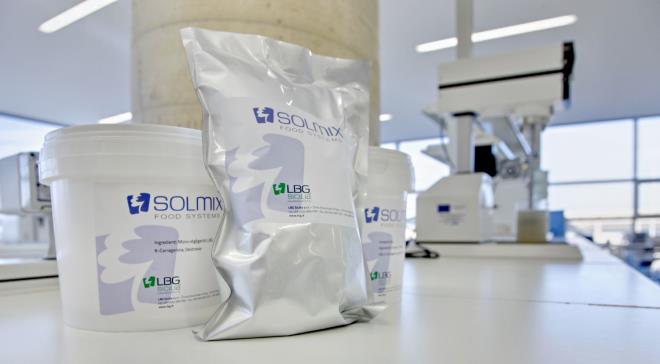 Large or small, we deliver
No matter what your requirements, we make it happen. The SOLMIX ® division is equipped with mixing lines created to give you the perfect result, whether the batch is large or small. Homogeneity is guaranteed by the type of machinery and production process used, for both trial orders and industrial productions.
Food safety and accuracy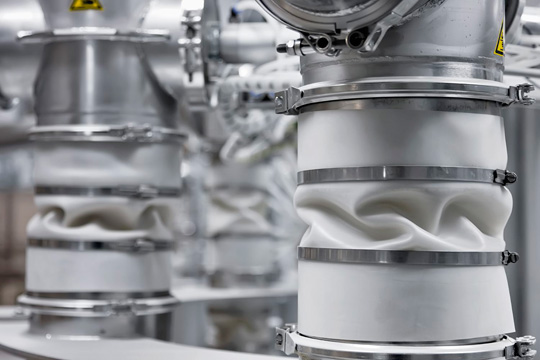 Pharma excellence, as standard
'It is not just about the final product, but the guarantees behind it'. This has been our motto since the beginning and one that continues to drive us forward.
Our aim, at every stage of our manufacturing process, is to upgrade the industry food safety standard required in functional systems manufacturing to that of pharma. It really is as simple as that.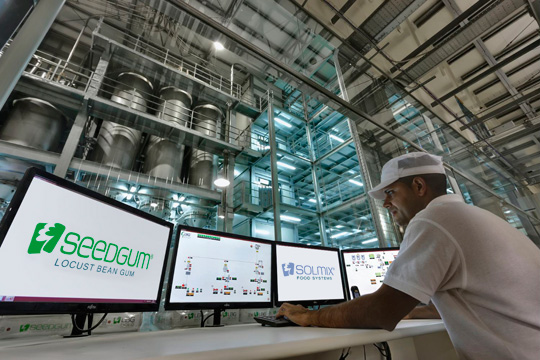 Pharma accuracy = phenomenal results
When delivering only the best becomes an obsession, you look to other fields and markets to learn from.
That's why we've adopted a monitoring and mixing system, typical of the pharmaceutical industry, to guarantee clients a maximum variation of 50gr per 1 ton batch. Such a sophisticated level of accuracy means huge benefits for the recipes' exact formulation, especially in the case of micro dosages.
HISTORY
A potted history
Life and times of the carob pod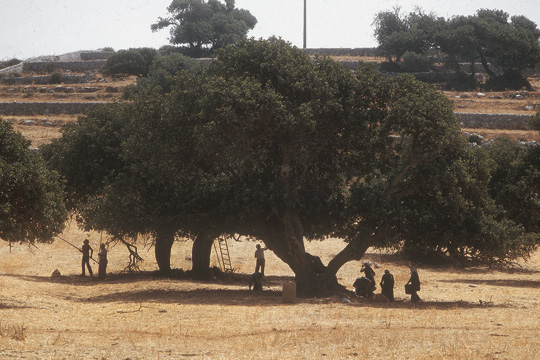 1955
In 1955, the Licitra family started in carob pod trading with their first storage facility in South Eastern Sicily.
1980
Fast forward to 1980 and construction of the carob pod kibbling plant at Genisi, Ragusa had begun. In just a few years, the company grew to become the most important carob seed supplier in Italy.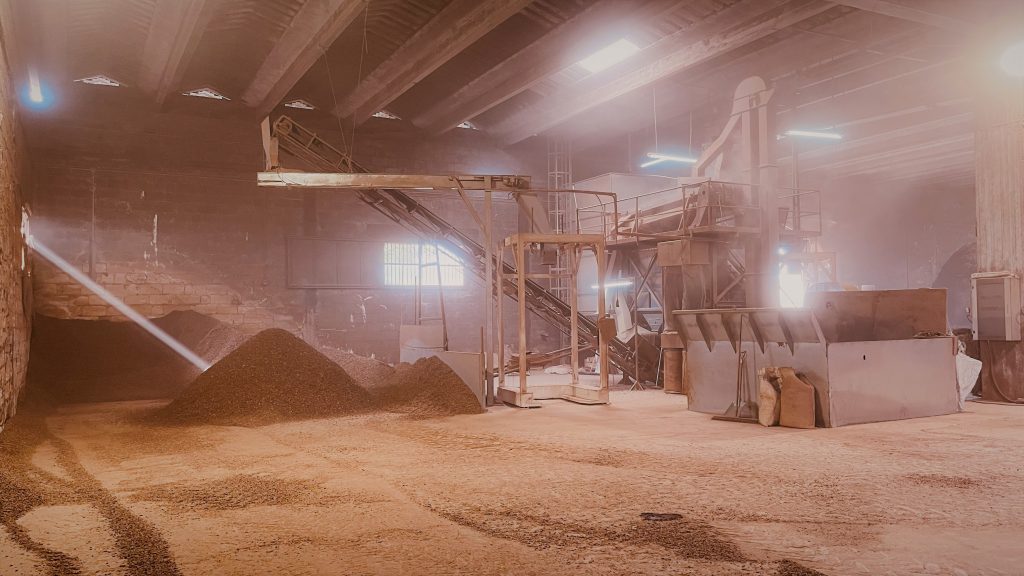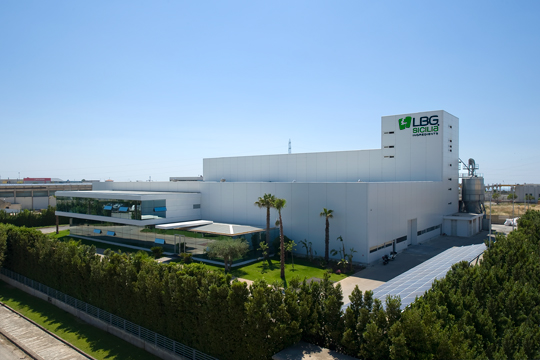 2001
LBG Sicilia was founded in Ragusa in 2001 and started the production and commercialization of the locust bean gum. In fact, today it's considered as the most innovative locust bean gum plant in Italy, if not the world.
2013
In 2013, we completed an important investment to improve the locust bean gum production capacity and created a triumph of technology with the new factory and R&D center to produce functional systems and a contract blending service.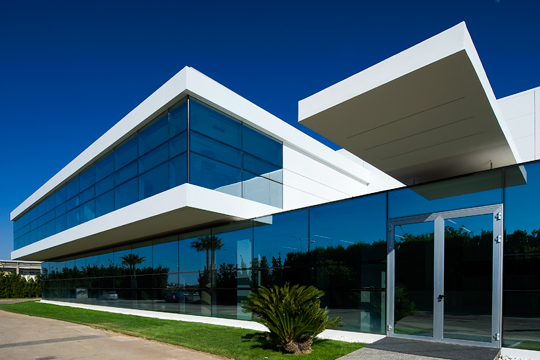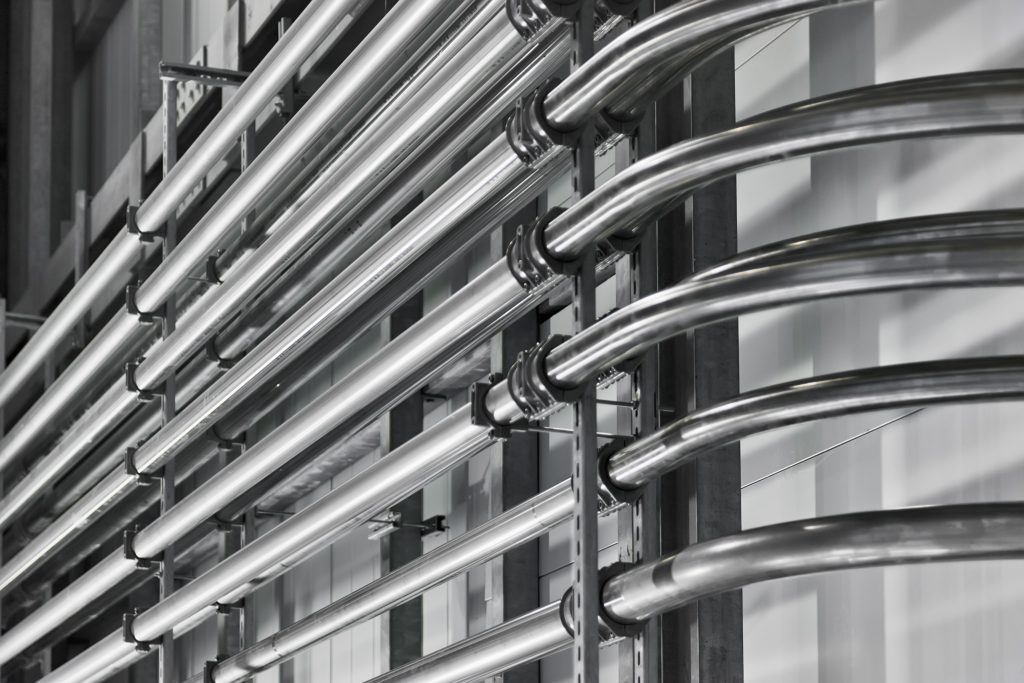 2021
Our latest expansion saw production capacity double to over 7,000 tonnes of locust bean gum per year. Out of our 50,000 sqm of space, 20,000 is dedicated to production, warehousing, an innovation centre with R&D laboratories and more office space, making us the largest locust bean gum factory in the world.
Our mission has always been to develop and produce high performance functional ingredients in the most natural and sustainable way."

Giancarlo Licitra, CEO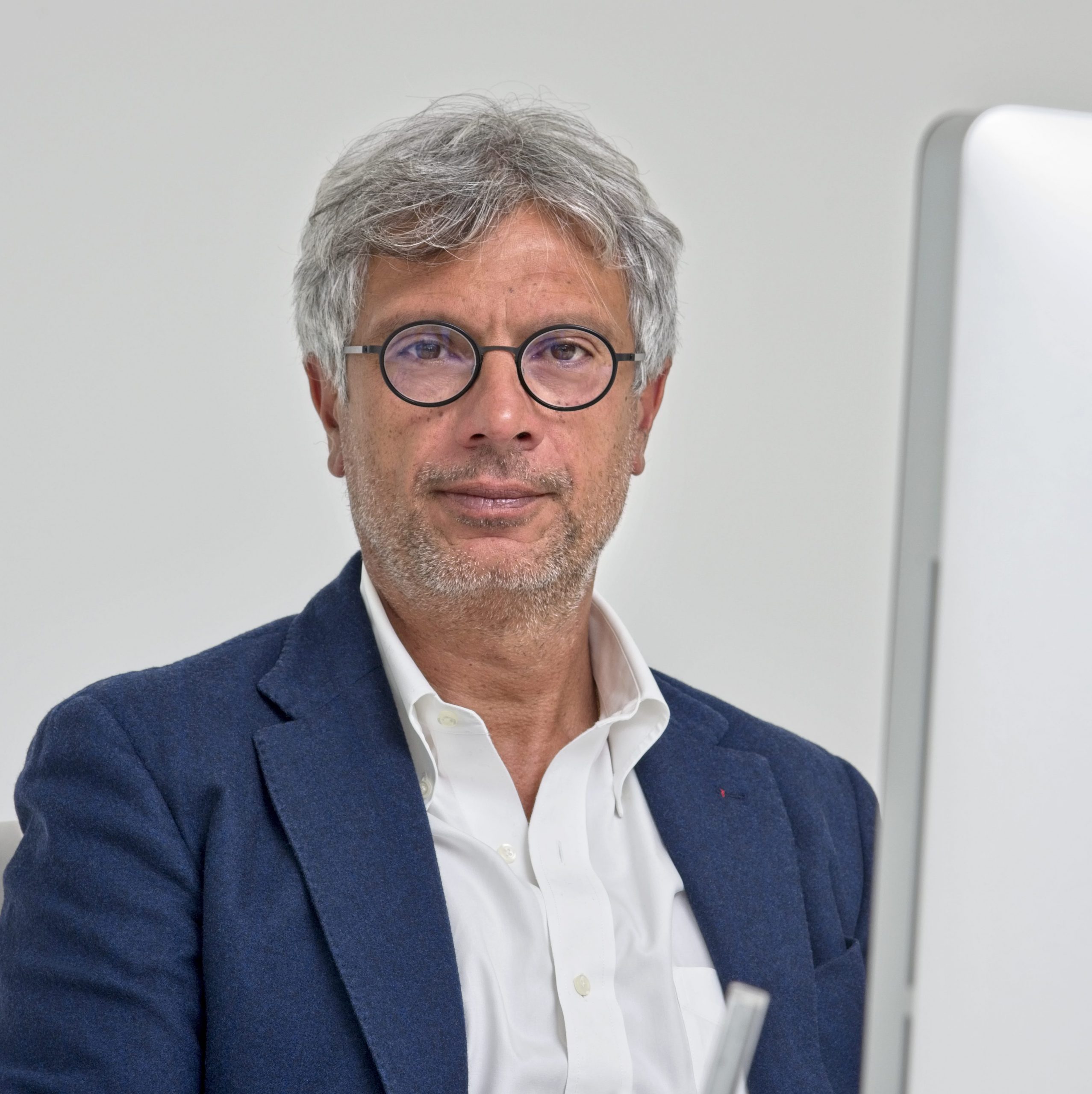 Watch Giancarlo Licitra, CEO, at Sky Business24.